In this tutorial we'll teach you to how to download then install and flash ClockworkMod (CWM) Recovery tool on Samsung Galaxy, Google Nexus, Htc, Lenovo, sony xperia kind of android smartphones.
ClockworkMod Recovery also called as CWM is the nothing but the custom recovery for android tablet, phones and other devices. Main feature of Clockworkmod is comprehensive backup and restore to handle technical disaster. It can also be used for data recovery, installation, restoration and for custom official or unofficial OS. It should be noted that before proceeding to install CWM your device need to be rooted.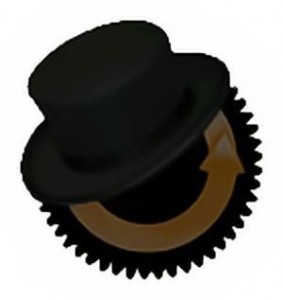 This is the primary requirement to download CWM, So we're assuming that you've rooted android smartphone or tablet.
How to Install ClockworkMod Recovery ?
In order to install ClockWorkmod you first need to Flash that using Odin or though Rom manager. Odin method is quite complicated, so we will refer second one which works on almost every android smartphone. if in any case your device don't support the Rom manager then you can report us by commenting here, We'll try solve your errors as soon as possible.

We've selected 2nd method because it don't requires PC and you even don't need to download Clockworkmod as Rom manager will auto detect the specific version as per your Android device.
Flash ClockWorkMod using Rom Manager :-
As told earlier, First install Rom manager from Marker or Google Play store. Please bear with the advertisement if you installed free version. You can also install premium version to avoid unwanted ads.
Step 1 :-   Now launch the ROM Manager and click Recovery Setup under main menu.
Step 2 :-   Go and tap on Flash ClockworkMod Recovery option. It'll also show you current and latest recovery.
Step 3 :-   It'll take few seconds to detect your android phone model and other details. Different phone model requires different version of CWM, So please select your model accordingly.
Step 4 :-   Once again select "Flash ClockworkMod Touch" option and it will begin downloading CWM. You'll see the downloading process bar, wait until entire download process completes.
Step 5 :-   Now its time to verify the recently installed ClockworkMod Recovery app on your phone, So first open ROM Manager and click on Reboot into Recovery it will cause phone to enter into ClockworkMod recovery.
It that don't work for you then you should try to manually reboot phone into CWM. For that first shut down your phone. Now at the time of booting keep pressing Volume Down or Volume Up + Power Key button to get into CWM mode.
This is how you can successfully flashed your Android device with Clockworkmod recovery. Please feel free to share your experience with other readers by commenting here.