QR code is a new and emerging term in Barcode technology.  QR is represented of "Quick Response", the old barcode only display a sequence of number, this number usually used by the company to generate a unique ID for each item they produce, such as in supermarket the cashier can scan your item faster. But there is limitation in traditional barcode, they only have the capability of 8-10 digits of number, we cannot use that to display an alpha numeric item.
Now days we can use QR Codes to create such as a barcode that contain alpha numeric. For example, we can put "GetSpool" into that Bar-Code, so by simply open your mobile phone and scan those it, we can see the result "GetSpool". With this kind of capability now we can use a barcode more than before. Blackberry phone uses it, so the user can easily add their friends or family just open the app and scan for a barcode. A blackberry barcode contain of your blackberry pin id (i.e 76582ac) and we can put both number and alphabets in this type of barcode system. You might have seen newspaper ads on big company containing such codes, but fact is we mostly avoid seeing such codes. But many time such code help you to save thousands of dollar on your online spending. You might be wondering how could this possible? Don't worry I will cover it later at post.
What are QR Codes and How do I use that?
The other potential of using this Quick Response Code is to the marketing, now days shop usually put a QR Barcode on the front of their shop, showing that "Scan this barcode to get special offer" the point is people usually a bit lazy to take a note of email/contact/social media from the shop, but with the QR barcode the owner of this shop can store his contact directly to that number, when their customer scan for the barcode, it automatically store the shop name and also the shop phone number. That's why, nowadays more and more number of people start using that for their small and big business. Once you have done with that, you can use that on your blog, website or on your application too.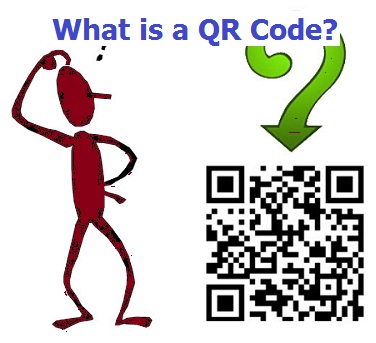 How to Make a QR Code?
There are many ways to generate a free code, just go to google and type "Free QR Code Generator" you will find a lot website that offer you to create a QR Code for free, there are many QR Code feature such as: store the URL, store your location, store your contact, create an appointment (for android and ios user), make a phone call, send a text message, send an email, store a Wi-Fi password, store a text. And also we can get the paid version of QR promo Code directly on our iOS device such as a program "Qrafter" and this program cost around $3-$5.
Remember that this QR coupon Code can store a lot of text information, but there are some weakness in it. One of that is, Some mobile phone without a good and clear camera sometimes feel the hard time to scan and read this QR Code, so at the time you would require powerful reader on your Smartphone.