When most people think of BitTorrent negative thoughts run through their head. After all, isn't it the way bad guys download illegal movies? If you look a little deeper you'll realize it's the file syncing power it has that actually stands out more than anything else, which has been capitalized on by Resilio.
On the opposite side of the spectrum you've got Dropbox, the biggest file syncing software out there. In fact, there are huge amounts of cloud file sync tools people use on a daily basis. Let's look at why leveraging the power of BitTorrent over cloud solutions will help you.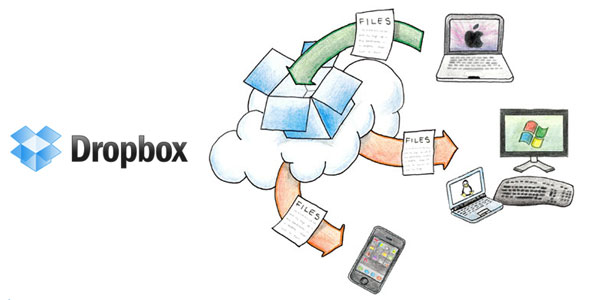 It's So Much Faster
To get anywhere at speed you have to go directly from A to B. It's going to slow things down if you have to take a detour. Your file sync software Linux currently has installed wants to send data to your smartphone. What is the point in going through a third party in the cloud when you can send it directly? You'll now only be limited by the speed of your internet connection at all times.
A Lot More Control
When you're syncing it's not always to devices only you have access to. There is a good chance at some point you will be collaborating with someone on a project. When you give someone a link on Dropbox they could do anything with it afterwards, but with Resilio it works differently. For example, you might only want to show someone something once before taking away their access to it automatically.
Don't Worry About Downtime
If you look around the internet you'll know Dropbox is going to crash on almost anything it's installed on. What would you do if your iPhone app crashed? When you rely on cloud software it's only a matter of time before you suffer from downtime because nothing will stay up non-stop. If you bypass the cloud when syncing you'll not have to deal with the crashes and you'll be completely unaware of them too.
You'll Save Lots Of Money
Cloud file syncing software is only free up until a certain point. Once you've reached your limit and the storage space is gone you'll be all out of luck. The only thing you can do is spend money to increase the amount of storage space you have if you don't want to sign up to countless different companies. There are no space restrictions outside the cloud meaning you'll never have to dig around for more money.
Security Means Everything
When people think of automatic file sync software it gives them peace of mind. Their brain can switch off because the software will take care of everything. What they don't realize is that when your data is sitting in the cloud it's extremely vulnerable, so it doesn't matter whether it's hands off or not. When you can sync data without storing it online there will be no security threats to worry about.
Cloud Syncing Certainly Isn't Evil
there might be a lot of things wrong with using the cloud to sync data, but it's not evil and still works. You just have to be smart about what you decide to use. If there is a more effective solution out there it would be silly to dismiss it. Everyone will soon realize the cloud isn't the best place to sync their files if they're smart.