How to reduce your bounce rate? How to improve user experience on your website and increase conversions? One of the most effective ways to achieve these goals is using Unbounce templates. With this technology, marketers are able quickly to create, customize and launch high-converting landing pages and popups, even without specific knowledge and skills.
Why to Opt for Unbounce Templates
What do you need on the way to a huge marketing success? Of course, an eye-catching, responsive landing page. Landing pages are separate pages that do not relate to the regular website architecture, internal site links or navigation. They can be only reached via external advertising like PPC, email, etc. Such a marketing tool will definitely help you enter a digital market easily and fast thanks to the simple and optimized Unbounce technology. So, take a look at the main reasons why Unbounce landing pages make your marketing more effective:
Using a landing page greatly influences on an average increase in conversion rate and amounts to 25 percent. Such a web page is optimized to target your campaign traffic by default.
It provides with a focused and targeting messaging because you concentrate only on one thing in comparison with a website homepage which may have multiple products, a call to action button, banner, etc. With a landing page, you can remove all the unnecessary elements and pay visitors' attention to a single product photo or one CTA.
A landing page has one possible action that makes your analytics easier. A homepage contains multiple other links which draw visitors' attention away from the main message and may result in conversion decrease.
A standalone landing page has the unique design which is appropriate to the specific marketing campaign and doesn't depend on the overall website architecture. When designing this page, you have more visual freedom.
You are independent. With a landing page, you can operate it separately from a website, experiment with your A/B testing, monitor changes and develop your theory of customer behavior.
And last but not least, it gives a great opportunity to assign responsibility because a landing page works separately from your corporate website. With an effective campaign accountability, you are able to weigh up the pros and cons of your marketing tool.
Here is the list of handpicked, rich mobile-responsive Unbounce templates produced by TemplateMonster team. They are carefully designed to empower marketers and agencies with the agility and customization, and all the needed options, drag and drop functionality and catchy visual elements to launch and iterate effective marketing campaigns.
Lawyer – Unbounce Template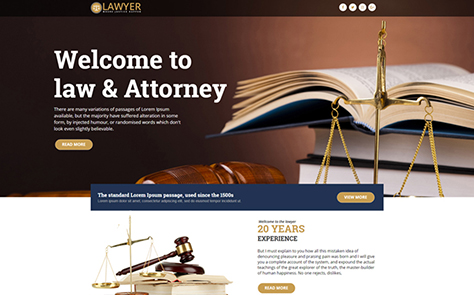 If you're looking for an impressive, top-notch landing page for your legal and law-related service, Lawyer is the best choice. The template features trustworthy and impeccable design, handy and well-thought structure, social integration buttons, catchy CTA and necessary contact info. This clean theme efficiently puts the focus on your main message.
Real-Estate Unbounce Template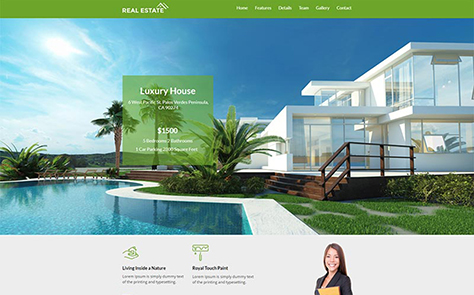 This beautiful responsive landing page or one-page website template is perfect for real-estate agencies and other services. It does require a little of your time and effort to customize it up to your needs. Moreover, the template includes all elements needed for a solid, full-fledged web page to grab the attention of the customers.
Restaurant Unbounce Template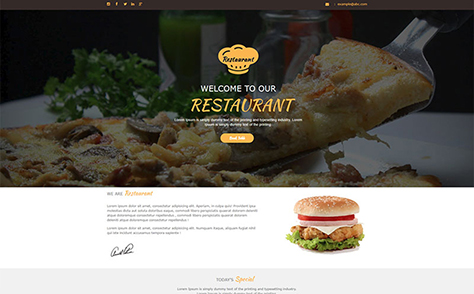 This multipurpose template looks modern and functions smooth. It is professionally crafted especially for the restaurant-dedicated business niche, featuring a number of customization options to adjust the theme to your preferences. The template is fully responsive and runs effortlessly on any device with any screen resolution. A simple lead capture page offers a high-converting call to action and booking form.
Traveler Unbounce Template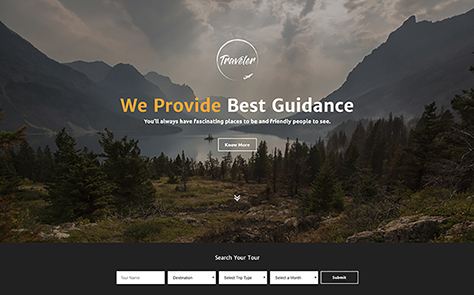 Building and customizing a traveling-oriented landing page or one page website based on this Unbounce template is easy as pie. It includes 100% responsive layout and Retina-ready design. With a well-structured, smart look and robust performance, your marketing campaign will definitely double your conversion rate. The template boasts all the necessary elements, like handy search form, contacts info, social integration buttons, etc., for building a solid, catchy website or web page.
Evento – Concert Events Unbounce Template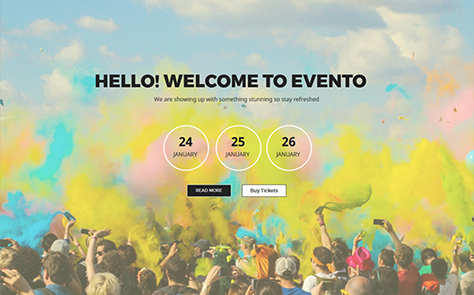 With Evento, you can set up a full-fledged website in just a couple of minutes. With its unique and comprehensive UI, it will be easy to grab the attention of potential customers and push them to action, for example, to buy a ticket. The template includes testimonials element that will significantly increase the credibility of your marketing campaign.
Pet Care Unbounce Template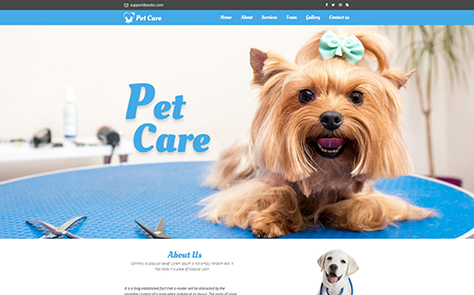 Welcome to the thoughtfully organized and carefully designed template suited to launch a powerful one-page website or stunning landing page with no effort. The template boasts intuitive navigation and provides customers with smooth experience thanks to the clean and legible design. With this product, it will be easy to focus your page visitors' attention on your value proposition. The template includes handy and catchy contacts box as well as usable social media buttons at the bottom of the page.
E-book Unbounce Template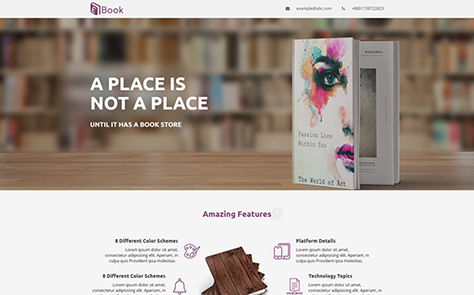 How to effectively promote your e-book online? With this e-book template, you will easily and fast reach out your target audience. The template comes with advanced functionality, attractive interface, and completely gorgeous design. The page will load fast while an appealing call to action button will grab the attention of the audience. Display your magnificent books and tell your story professionally and tastefully.
Yoga Unbounce Template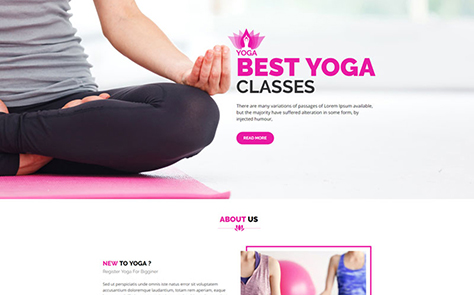 A plethora of usable and handy features and tools for convenient customization are what await you in this modern, eye-catching Unbounce template. It allows marketers to create something extra creative and promising thanks to the template's flexibility and compatibility across all devices. If you doubt whether this yoga template is the best choice for you, take a look at the live demo for better understanding.
Cafeteria Multipurpose Unbounce Template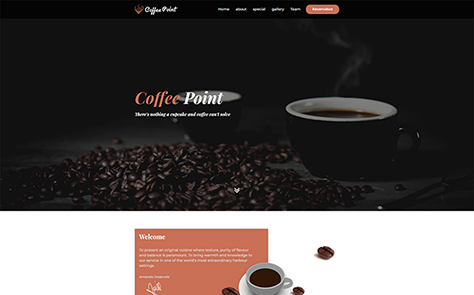 This cutting-edge, well-crafted engaging template has been developed to cater to the needs of restaurants, café and diner industry. It is equipped with multiple elements and looks like a powerful, comprehensive one-page website. This clean theme puts the focus on your message and encourages action with a catchy reservation button.
Car Wash – Unbounce Template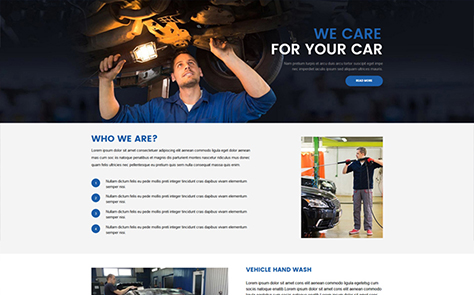 Car Wash is a fully responsive, extremely flexible, trustworthy looking and carefully build template with extensive functionality. Except for unique and creative design, you achieve smooth parallax scrolling technology allowing to navigate on the page effortless. The theme is easy to edit and personalize up to your wishes.
Whether you are a web developer or marketer, designer or entrepreneur, professional or newbie, you will definitely find something that can tickle your fancy. Along with comprehensive documentation and friendly customer support, you have a chance to observe free demo for all these templates. You don't buy a pig in a bag since that makes your purchase conscious and effective. Unbounce provides with tons of possibilities to send huge traffic to your landing page, increase conversions and succeed in your business niche.