Want to download and install or even backup your Cydia Sources and apps on your PC? then you must read our this helpful tip.
Cydia is the software application available for iPhone, iPod Touch, iPad users of Apple. It will be installed after your Jailbreak your device. with the help of this amazing software you can add any third party apps, themes, tweaks on your iOS.
Cydia Sources are the one which you'll able to install on your Cydia enabled iDevice and that contains different tweaks, icons, wall papers, fonts, themes to choose for your Apple gadgets.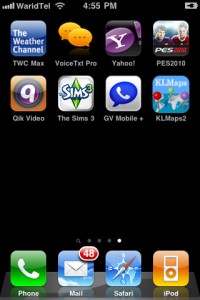 How to install and download Cydia Sources via PC :-
1.)   First of all you need to connect your iPhone or other Apple device to computer via universal serial bus cable.
2.)  Make sure that you've internet connectivity on and available for your PC. Simply goto Mediafire.com and download the archive for Cydia and save that on your PCs desktop. Now You need to extract that archive. After extracting open folder "Cyder 2" and double click on Cyder2.exe to install that.
3.)  Now open File Manager tab and under right hand pan you'll see all the list of installed Cydia application on your device. Simply go and select any or all the apps that you want to transfer to your PC.
It should be noted that in order to follow above steps, You need Cyder software installed on your computer. Cyder is the easy to use tool that allow you to back your iPhone, iPod and iPad apps to your PC. User interface is simple and easy, so that anyone can use it without any help.
Now onwards, If you want to do something with your Apple device and worrying about the currently running apps then you must use Cyder to backup and then restore your apps from your PC.
Please feel free to contact us by commenting here.