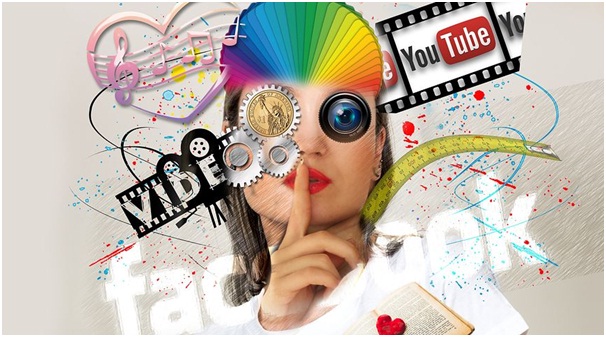 Image Source: Pixabay
YouTube is a majestic wonderland that holds separate spots for every type of interest, hobby, trends, and entertainment. YouTube is undoubtedly a magical platform, but it's the YouTubers that propel it forwards. These YouTubers carve up benchmarks that end up making them as wealthy as the biggest Powerball lottery winner.
These YouTubers come up with several videos that capture likes, comments, subscriptions, and everything works well, money-making advertisements attached to them.
All in all, the YouTube industry is currently the most lucrative idea. Hence, here's the list of some of the wealthiest YouTubers of 2020, along with the riveting ideas that thrust them to success.
Number 1: Ryan Kaji
Ryan Kaji is an exemplary entity in this world that emphasizes the fact that success does not depend on age. It solely depends on your talent and perseverance. Here's how he rose to fame:
Ryan Kaji is a nine-year-old YouTuber.
His elementary YouTube business revolves around showcasing DIY science experiments, reviewing toys, and narrating family time stories. His engaging stories and informative experiments are what landed him into show business.
However, a massive chunk of his enormous income comes from licensing products and selling out merchandise.
His products vary from bedroom designs to home decors, action figures, electronic toys, etc.
He has 41.7 million subscribers on YouTube.
His average viewpoint turns out to be 12.2 billion.
And his calculated income of 29.5 million dollars is what makes him the wealthiest YouTuber of 2020.
Number 2: Jimmy Donaldson or his stage name Mr. Beast
Mr. Beast is a well-known name in the YouTube industry. He is highly addressed for his wits and humor, and his channel has been utterly capable of getting almost 50 million subscribers. Here how his videos became the next big sensation in the YouTube realm:
He puts up videos that are both thrilling and humorous.
His ultimate comic timing, along with his action-packed acts, captivated a lot of hearts.
Over the year, Mr. Beast has had himself in quite a few stunt situations like:

Going around the Ferris wheel one thousand times
Freezing himself in ice
Constructing a giant Lego tower.

Moreover, his popularity has landed him with some significant integrations with Microsoft, the coupon app, Electronic Arts, and honey.
Additionally, he makes major money by marketing his own merchandise.
His total YouTube earnings can sum up to be 24 million dollars.
Plus, he has got a viewpoint average of 3 billion.
And the best thing is nearing his goal of 50 million subscribers, as currently, he holds 47.8 million subscribers.
Dude Perfect
You all will be lying if you say that you use YouTube and still haven't heard of Dude Perfect. This YouTube channel comprises of five brothers, namely:
Coby Cotton
Cory Cotton
Garret Hilbert
Cody Jones
and Tyler Toney
These five together play with everything that, as a child, you were told not to play with or play in moderation with.
They can play around with Nerf guns, lightsabers, paintballs, etc.
Their playing, however, sets up in action and can send down high adrenaline rushes to you just by watching them.
Their most famous stunts alone can land up around 5 million.
They also had a documentary on themselves.
Plus, during the Coronavirus peak seasons, they held Quarantine Classics as a decent substitute to the lull of sports.
This program was successful enough to raise at most 160,000 dollars.
However, all these raised funds were donated to charities like Red Flag and Feeding America.
Their average YouTube earnings can amount to up to 23 million dollars.
His viewpoint average sums to be around 2.77 billion.
And they have a large number of subscribers that is 57.5 million.
Rhett and Link
Rhett and Link are everything that an entrepreneur's mind reflects. They have experience, money, wits, strength, and skills.
Rhett and Link have begun their YouTube careers via a talk show.
A talk show that openly claims it to be nerdy and fun.
This genre opening was a risky business back then; however, they steered their way through it.
They started with a little show called "Good Mythical Morning" in 2012 with pseudo names of Rhett and Link.
These names essentially grow out to be so popular that it became their stage names.
Rhett is originally known as Rhett James Mclaughlin, and Link is Charles Lincoln III.
They are both in their 40s and carry on with the show fascinatingly.
They have recently expanded their show business by purchasing a sketch comedy channel called SMOSH.
This purchase alone brought in 11 million dollars in revenue.
Their average earnings are 20 million dollars making them as wealthy as the biggest Powerball lottery winner.
They have around 41.8 million subscribers, along with 1.9 billion viewpoints.
Conclusion
Therefore, you see how the right amount of energy can cash in massive amounts. All these YouTubers passionately followed their ideas, thought big, and worked to make them happen. So, we can say that YouTube is basically the best way to pin in extra cash.