Enhance your webcam image and space
This pandemic has driven most people crazy. Some people have been lucky though. Especially those who have been able to retain their jobs and remotely work from home, such as writers from WriteZillas. But this adjustment is still hard to master for most people. In her piece, There is No Place Like Working From Home, Quinn says that most people are not familiar with onscreen presence. They lack awareness of what is behind them when videoconferencing.
To prevent being awkward while video conferencing, there are a few steps to take. Run a test on your computer camera, get an external microphone for a quality sound, and ensure you have at least 20mbps of internet speed. You can achieve this by running a speed test. Lastly, check your background to ensure nothing embarrassing is there.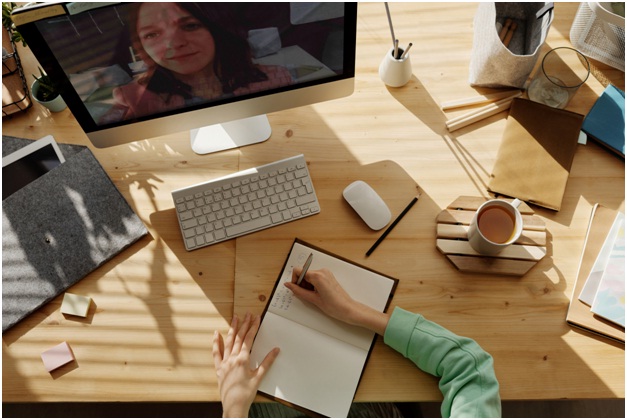 Mute
If you are the host in a zoom meeting, it is always advisable to mute other guests on the call since many forget to do it on their own. It may seem obvious, but there have been numerous complaints on platforms like Twitter on this issue, where teachers, students, bosses, and co-workers beseech people to press the mute button. Since there are a lot of people using the internet at home, it is advisable to exit the conference call while you are silent because it takes up bandwidth.
Be efficient and focused with calls
If you switch away from the zoom app for more than half a minute, your colleagues might notice. This feature is relatable since video meetings are not far from in-person meetings. While using the app, try not to have numerous meetings as this will be against the remote working ethos. Respect other people's time and personal spaces. Taking too much time on calls may interfere with people's schedules or may raise uncomfortable moments during the call, especially when people are bored or in a hurry or are tired. Before hosting a video meeting, ensure you have a plan. Having a line-up will help in not drifting off while the meeting is in session.
Close the door
Set boundaries within your home to avoid distractors while hosting a zoom meeting or being a guest. Close the door, for example, to draw a border between yourself and other people in the house. You can also inform them of signals to watch out for, say, putting on headphones may be a sign that you are on a video call. It will automatically communicate your intention, and this will help you in managing your space while you attend a conference.
It is not a must to use video
The founder of Apple, Steve Jobs, is remembered for his love of walking meetings. Studies have proved that walking meetings help in connecting with others a great deal. Since the pandemic is here with us and will probably not go away so, social distancing will not allow walking meetings to happen, but you might take walks in your house, in your yard, or streets with less noise or distractors to loose-packed energy within you. Walking also helps you perform your best act while you are on a critical call.
It is advisable to use the audio feature if you want to hold a meeting while walking. You can do this by downloading the Zoom app on your gadget and select an audio-only option.