BBM is one of most early instant messaging application introduced to the smartphone world which was only made available to blackberry users. Due to the current market situation, Blackberry had to make their application accessible to other mobile platforms around late last year (2013). BBM started with Android OS and iOS although Windows mobile had to join the league around July/August, 2014.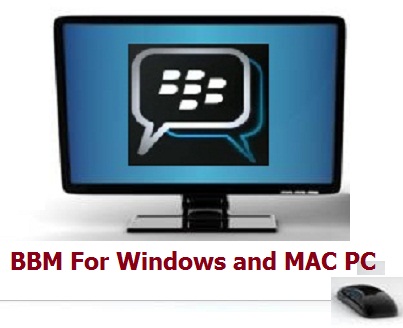 There are lots of articles and tutorials about the best way to run BBM on your laptop of computer, but a lot of users are facing difficulty with the use of Bluestacks due to various other malfunctions or clashing configuration and demands. For such users, here is a detailed alternative tutorial on how you can successfully run install it on your Windows 8 Pro, 7 and XP PC, so you don't face any problem in downloading BBM on PC without Bluestacks.
Since the application isn't yet formally available for Windows PC users so we don't have the software with the extension BBM.exe, which you could install it on your PC directly. We need to run the software on the laptop with the use of Android Emulator because BBM is only available in .apk format. Emulators is the program which allows android applications to be run on computer.
How to download BBM on Windows PC? No Bluestacks Needed
Download Andyroid (an android emulator) on your computer.
After downloading, install the that on your PC.
After successful installation, Andyroid will pop up an interface that demands you login with your Gmail username and Password.
After you login, it will synchronize with PlayStore, and then you can search BBM using the search bar.
Now it's time t o get it from the search result. Make sure to follow the official site only. As there will be so many duplicate source which we can't relay on.
Download BBM and create a new account or login as the case may be then you can add your friends.
It offers some fantastic features such as "always open" which mean the BBM apk application is always on provided you are connected to the internet. With this particular feature, you need not worry about missing messages from your pals; owing to these characteristics Blackberry and Kik messenger has acquired a considerable amount of loyal users in the previous year. Since BBM only supports four mobile OS platform, it's certainly losing a tremendous sum of folks who do wish to make use of BBM, but cannot do this.
If you face memory related issue then you should try to allocate higher amount of memory to your emulator.
How to install BBM with the help of BlueStacks?
follows the below alternative steps and get messenger now.
First of all you need to Download Bluestacks on pc from their official website
Get the raw file, that is .apk and install by double clicking on it.
After a successful installation, run your BBM application from your Bluestacks launcher.
Then you can login or sign up to your blackberry and start having fun.
Congratulation! You have successfully installed blackberry messenger on your Windows and MC Pc and laptop. Now it's time to communicate and chat with your friends. They even won't know from where you are running your messenger. That would be biggest plus point for you.