Windows 7 is a very popular operating system that can easily be installed in both 64- and 32-bit computers. With the end-of-life announcement of Windows XP, Windows 7 became the most popular platform today.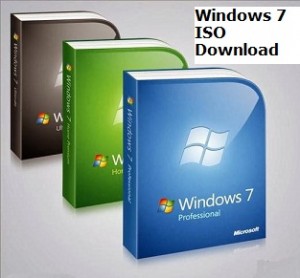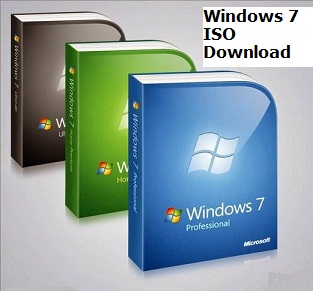 If you want to install it on your computer, but you don't have a copy, you can go for an ISO download so you can make a disc installer yourself. This method is very popular among users who have lost or damaged their discs but have kept their license number.
We will soon update you for Win 8 ISO and other version of Win 7. So requesting you to please keep checking this area and post your queries by commenting here. I will reply  you soon with satisfactory answer.
Where to Download Windows 7 ISO ( x86 / x64 ) ?
Of course, the first place to get the Windows ISO file is from the Microsoft Store. However, there are many download sites that offer Windows 7 Home Premium ISO also. Simply choose which between the 32-bit and the 64-bit versions you need. Note that the 64-bit is not a direct upgrade of the 32-bit. The numbers mean a lot to the compatibility of your computer system to the program so be sure to choose the one that's right.
Once you have the ISO copy, proceed to burn it to a disc. ISO files are disc image files. A good disc burner will know what to do with it, just choose the option of burning an image file. Let the program run its course. After that, the disc it will create is a fully bootable Windows 7 Home Premium installer, working just like the original.
Installation Errors of Windows 7 ISO on your computer :
You may proceed to installing Windows 7 after creating the disc. However, if there are any errors coming out as you install, you might what to follow the suggestions listed below.
Driver errors – Driver errors usually arise from IDE and SATA confusion. If you're using a mix of IDE and RAID devices when installing Windows 7 Home Premium, try switching the current setting to AHCI or RAID and then redo the installation.
File expansion errors – This usually happens when the installation gets stuck at a certain percentage, not able to forward and complete the installation. To fix this, be sure that there are no expansion devices attached to your system while installing. If you can remove the video card and use the on-board video, do so. Remove all unnecessary USB devices and use only one stick of RAM. And be sure that the memory module is good. This error can also be caused by faulty RAM.
Hard drive errors – Hard drive errors are very common when installing any operating system. To fix this, make sure that all disc partitions are correct and that the hard drive is recognized in the BIOS. Run diagnostics when necessary.
Below are the direct link from where you can download SP1 ISO for Windows 7 in different languages.  Each of that files come with 30 days trial period, So you need to use your original Windows key to activate them. Also file size is more than 2 GB, so it would be better to use some reliable download manager.
If you face any errors or problem during downloading or installing Windows 7 on PC or Laptop then you can contact us by commenting here. Please be specific with the error, so that we can quickly give you solution for that.
If you really enjoy reading this tutorial and found it helpful then you should think to share it with your friends on Facebook, Twitter, Pinterest and other social media pages.