Before start talk about alternatives, Let first understand few facts about Bluestacks. It is an app that was developed by an American mobile company known by the same name and the app functions to allow android apps to run on window PCs such that chatting sites like whatsapp can be operated on personal computers. It is available as a form of windows 7, 8 and MAC software that is usually free when downloaded at first but then for subsequent use, an individual has to download other apps from the bluestacks app store or a payment of $2 per month has to be made. Furthermore, it allows for playing of android games and kik app on PC.
Top 4 Bluestacks Apk Alternative to Download for PC
But due to the problem of availability at low cost amidst other factors, it does not provide the best experience for using android apps on your computer and as such there are bluestacks alternatives to it and that are given as below: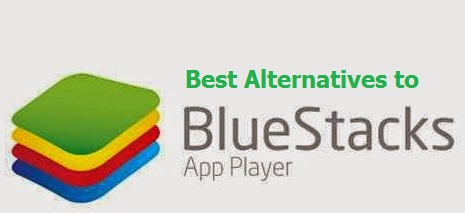 1.) Genymotion

it is an app that is based on virtual box and can be used to run all kinds of android games and Whatsapp messenger on your laptop. It has both the free trial and the paid version but the free trial is enough to run whatever games an individual is interested in; the only snag to it is that it does not have a pre-installed Google playstore app rather it needs to be installed manually but overall, it is one of the best emulator that give you outstanding android os experience in your Windows PC. More so it is user friendly with GPS and accelerometer features as well as a powerful command line tool.

2.) Youwave Android Emulator
This does not require either a high end RAM or graphics for it to be used on PCs and its installation is easy and quite straightforward; it is ideal for windows computer except that it is not completely free. It however has good processing speed, supports SD card functionality as well as online multiplayer games.
3.) Native
It is a product from Google and it is part of the android software development kit; though a little bit slow but totally free and is even employed by Android app developers to test their apps without having to use a smartphone. Furthermore, it is very simple and light software that supports all operating systems while also having good sound quality.
4.) Andy Android Emulator
It is a high end app with advanced android features and is totally free for windows and Mac users. It is very flexible for playing android games and runs smoothly on the laptop or Windows Tablet producing high quality pictures and graphics while ensuring the user enjoys the games it is being used to run. It is also very easy to access and supports higher android versions of apps; also highly compatible with windows and Mac OS.
The bluestacks offline installer is limited due to the fact that a system with high configuration is needed with specifications including 2GB RAM, high end graphics and dual core processor which is not necessarily present in all PCs. Moreover, it is not particularly free;there is then the need to come up with alternatives to the bluestacks which will enable users to enjoy the android experience on their PCs no matter the configuration of the system.