Videos are practically everywhere nowadays, with more and more people recording, sharing, and distributing them than ever before. Because of their widespread popularity, it has become more important than ever to be able to edit videos too – both for aesthetic as well as practical reasons.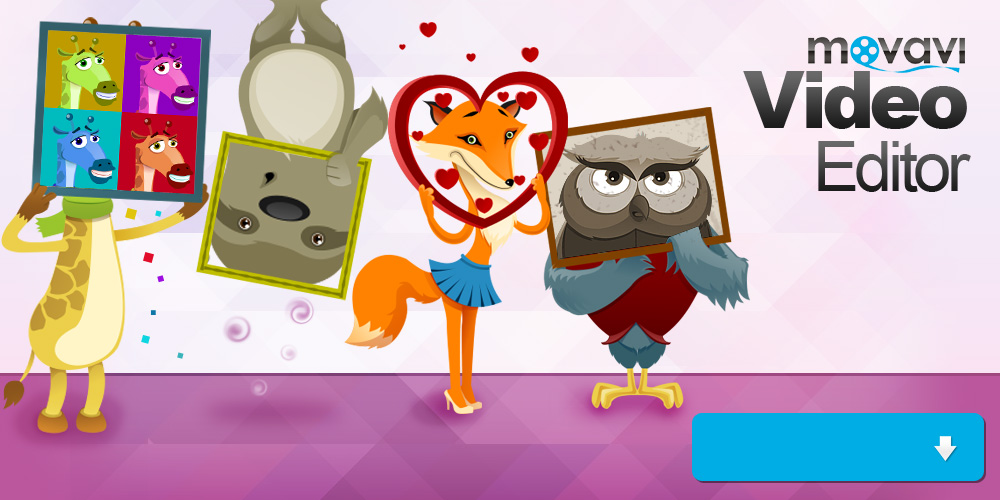 At first editing videos tends to appear complicated to most people, which is why they often shy away from it. However when all is said and done the truth is that the difficulty really depends on the editor itself – which is what makes Movavi Video Editor such an attractive option.
Unlike other video editors that you may have seen or tried, Movavi Video Editor is designed to be intuitive, easy-to-use, and simple. Everything about it from its user interface to its features are in line with that approach, so much so it does not require any experience to use it.
While it may be 'simple' in its approach, Movavi Video Editor is still a full-fledged and powerful editor at heart however – and has the features to match. By using its features you can improve your video in practically any way you desire, from processing the raw footage to polishing it and making it look unique.
As far as processing video footage is concerned, Movavi Video Editor will let you split your video into segments so that you can trim out any unwanted parts or rearrange the sequence of the video. Additionally you could merge clips together, enhance the video quality, or fix common issues such as blurry, interlaced, or pixelated images.
If you're interested in creating videos that stand out visually, Movavi Video Editor won't disappoint on that front either. It has an extensive collection of filters and special effects that you can apply to your video, animated transitions that you can add, and other visual enhancements as well. In fact you could also add audio tracks containing background music or voiceovers, and apply audio effects as well.
When you're done, you can save the video and select any format you require. Assuming you aren't sure which format to use, Movavi Video Editor contains hundreds of presets that you can use to automatically optimize your video for particular devices or platforms – including mobile devices and online video sharing platforms too.
As you can see you will be able to edit video in any way, shape, or form with the help of Movavi Video Editor. The only limitation on what you can do will be the reach of your creativity, and if you have a vision in mind for your video odds are you'll be able to implement it by spending just a few minutes experimenting with the features in the editor.