Day by day people are trying to launch their own business to increase their income and build their own future. In fact, being a business owner also means that you develop yourself as a person and as an entrepreneur as well. Therefore, unsurprisingly that people are trying to avoid routine jobs and jump into the world of entrepreneurs and business owners.
Why Do You Need Ready Made Website Templates
Despite the fact that lots of people are jumping into the world of biz, the competition here is pretty tight. Therefore, you have to use different tools to make your biz grow up and to make your audience bigger. First of all, take a look at the ready-made website templates and the variety of CMS systems. No doubts, the only website will help you to showcase your services and products to the whole world in a professional manner, while various social networks will give you just a small boost.
At the end of the day, pre-made solutions allow you to save a lot of money and time while launching a website. Moreover, ready-made website templates are well-done and have a high quality in all the aspects. Nevertheless, in the most of the cases, you don't have to be a professional developer or to have programming skills while managing the theme or template.
Why Choose Moto CMS
Among all of the content management systems, Moto CMS will be your perfect choice if you would like to build a professional business-related site. Business Moto CMS templates, provided by TemplateMonster allow you to manage your site with no need to touch a single line of a code, thus, everyone can handle it. Furthermore, thanks to a pre-loaded drag & drop builder it is really comfy to edit your theme the way you like. As a fact, Moto CMS will help you to build a site in the twinkle of an eye with no effort.
As we can see, having a website gives you a lot of benefits. This benefits will definitely separate you as from the beginners, and will give you a permanent boost of the new customers, and, as a result, will give you a good profit. Interested? Then take a look at the stunning showcase of 10 best business Moto CMS templates that will meet your expectations.
Skyline – Multipurpose Moto CMS 3 Template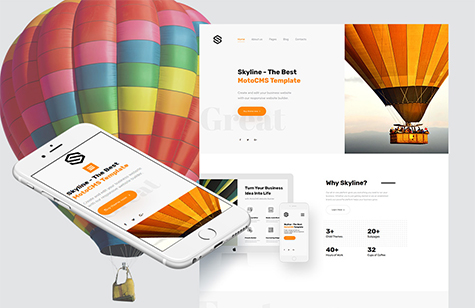 Looking for a multifunctional website template that will fit any type of business? Take a look at Skyline – Moto CMS 3 template that was created to meet everybody's expectations. Such features as product carousel, Google fonts, website slider, and multilingual support will definitely help you to become number one in your niche.
Business Moto CMS Template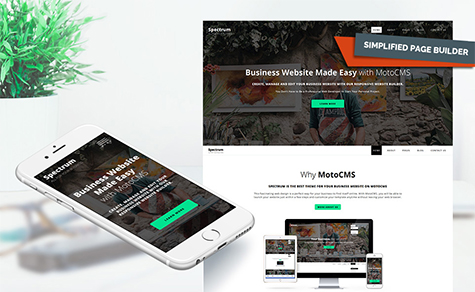 Enjoy building your own website with this business Moto CMS 3 template that is pre-loaded with drag & drop builder. Therefore, there is no need to have programming skills to build the desired site. Moreover, thanks to a wide range of social options it won't take too long for you to make your business popular all over the web space.
Responsive Business Moto CMS 3 Template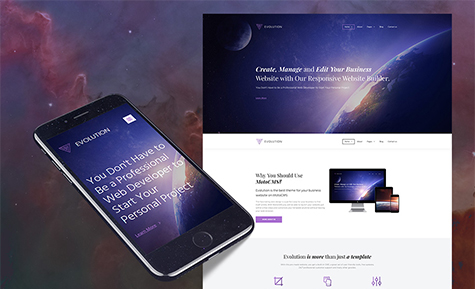 Evolution is a premium business-related Moto CMS 3 template that was crafted with care and was created by the top developers. Feel free to share some useful info with your readers through the built-in blog, while a newsletter subscription will help you to keep your customers informed of the prime news. By the way, this modern template comes with 120 pre-made blocks, thus, you can create a unique and catchy design of your site in a matter of few clicks.
Financial Consultant Moto CMS 3 Template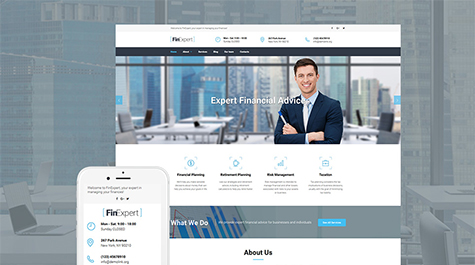 Still, need a professionally-done website template to present your financial services to the audience? Thanks to this financial advisor Moto CMS 3 template you'll have a few trump cards. A contact form, multilingual support, visual editor, and tons of other features your site will definitely stand out.
Income – Financial Moto CMS 3 Template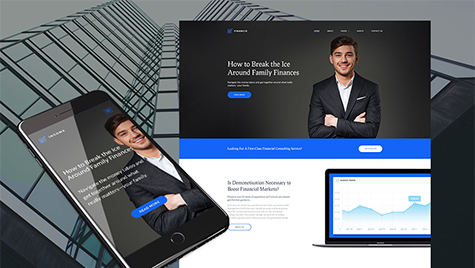 Modern and high-productive financial Moto CMS 3 template is here to make your career even more successful right now. This mobile-friendly Moto CMS 3 template allows your clients to check your website updates from any digital device, while its SEO-friendly nature will help you get the better SEO rankings. In fact, Income is a well-documented template that allows you to take advantages of all the features that are pre-loaded with it.
Travel Services Moto CMS 3 Template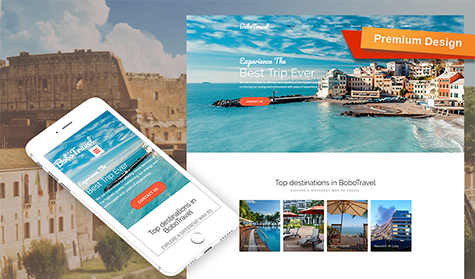 BoboTravel is a premium Moto CMS 3 template that was created for travel agencies and travel-related businesses in general. This theme comes with a multilingual support, so, feel free to provide your services to various locations. Meanwhile, a Google map allows your clients to check your office location and discuss with you any questions toe to toe.
Construction Company Moto CMS 3 Template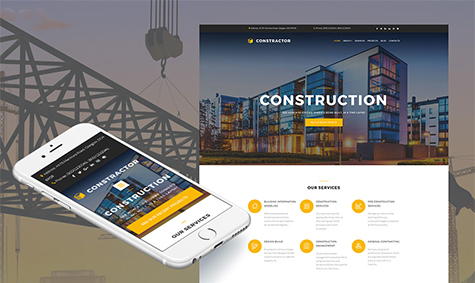 As any of the Moto CMS 3 templates, this construction company template doesn't require any programming skills thanks to a pre-loaded drag & drop builder. Thanks to a stylish website slider and product carousel you can highlight the best works and services, while a wide range of social networks allows your clients to spread a word about your top-notch website and business as well.
Gym – Moto CMS 3 Template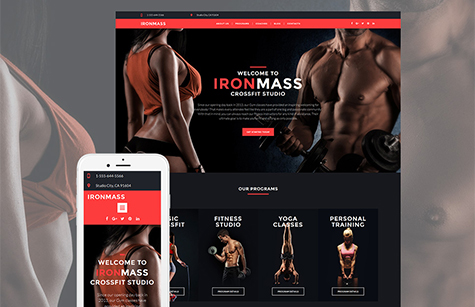 Let this fully responsive Moto CMS 3 template impress all the fitness fans with all its functionality and catchy design. Thanks to a rich choice of Google fonts you can easily design your site the way you like and to emphasize even the smallest details. As sport gets back its popularity, this theme will help you to enrich the audience and to become a king of the ring.
Restaurant Moto CMS 3 Template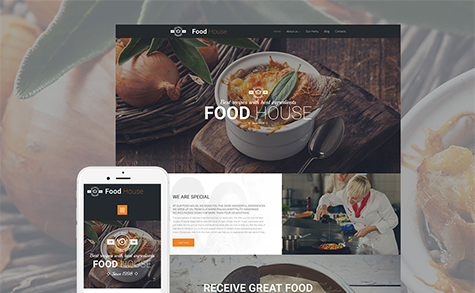 Take a look at this mouthwatering Italian restaurant Moto CMS 3 template that allows you to build a restaurant and food delivery website. Thanks to a contact form you can stay in touch with the clients and help them in case of any additional questions. Moreover, feel free to showcase your tasty dishes and the best works in a catchy and trendy portfolio.
Writer Moto CMS 3 Template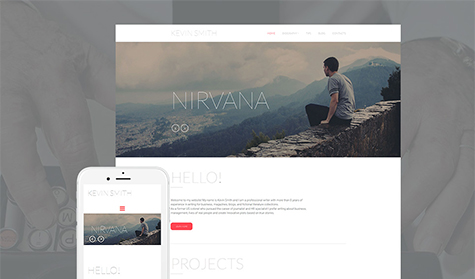 Looking for a template with a sleek design that will help you to create a professional author website? Well, this well-designed and memorable Moto CMS 3 template will meet all your expectations. A trendy website slider, a pre-loaded blog, and other premium features will help you to find your target audience and impress them with your writing skills.
What do you think about these modern and premium Moto CMS 3 templates? Which template would you choose for your purposes? Feel free to leave your comments under this article.
At the end of the day, the website is the best tool to get up to the whole another level. Thus, grab your theme and let the whole globe know about your biz and services. Good luck to you!