Instagram is one of the most popular photo sharing hubs today. Many people prefer to use it over any other option because it's a highly social app loaded with features that can improve your photos a hundred times.
Instagram is a lot more fun if you can get people liking and talking about your photos. Like Pinterest is another photo sharing social media network. Due to it's unique features and being a great user engagement tool, nowadays most of business owner and blogger think about leveraging benefits of that to start getting more and more social traffic.
If you instantly want thousands of real Followers within few weeks then you should Fiverr.com. They have some genuine gig offering upto 5K followers from your choice of countries for just $5. It really a best deal that get lots of targeted follower for your Instagram page. Check more about them at: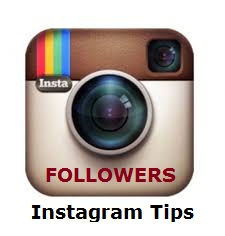 Note : Google AdWords gives  you paid search traffic, while Facebook, Twitter, Pinterest and Instagram are responsible for giving you social traffic. According to research work by SEO company, Semrush almost 80% of online business have used Social media to attract more and more customers.
How to get a lot many followers on Instagram ?
If you want to be popular and want your business to be viral on social media then, Along with Facebook Advertising you have to think about natural boom on Instagram too. Below are the 7 important tips that you should think to adopt to gain huge followers for your Instagram account.
1. Create a cool account and set it public.
As much as you want to keep your account private, you won't be able to get many followers by doing that. Your family and friends may follow you, but not complete strangers. Also, be sure that you use a catchy name for your account and match it with a very nice profile photo. Use your Gmail, Yahoo and other email account at the time of setting up new account.
2. Only upload clear, high quality pictures.
Your pictures should all be nice and sleek. Stay clear of blurry shots and poorly focused ones. If you want to be popular, your photos should look like they were taken by a pro. Same rule apply while you use KIK Messenger.
3. Make you wall interesting.
Post interesting photos every so often. While Instagram is a famous repository of selfies, people are not really interested about those too much – unless you're a Hollywood star, that is. Every now and then, post photos that will interest other people such as quotes for the day, celebrity sightings, fashion suggestions, sports news, and others.
4. Follow people
If you want to be liked, you have to like too. If you want to be followed, you have to start following. That's the rule of thumb in social media, but most especially on Insta-gram. Make sure to follow the popular pages and people in or related to your field only, so that you can get more targeted traffic.
5. Put lots of tags to your pictures.
Now this is a very important step so don't be too lazy to do it. Tags are used when people search for photos on InstaGram and anywhere else. Use all the tags that relate to your photo so it will be easier to find by all people interested.
6. Use popular hashtags
If you've been around Instagram for long, you'll find that hashtags are the thing. Pick the most popular ones that relates to your post and use it.
7. Request for shout outs
A shout out is a great way to publicize yourself to community. But this is something you can't do alone. You are going to need the help of all your friends. Whenever you have a good photo up, request for a shout out so others will know about it and begin liking it.
Follow these tips and you'll surely be a big hit and get lots many followers on InstaGram. However, you must realize that this all may take some time. Getting thousands of likes for your photos won't happen overnight. So just keep at it and soon enough, you'll enjoy your new-found fame.