In order to make Gmail work smoothly you need to apply proper settings for IMAP, POP and SMTP servers.  Gmail is one of the most popular online email services today. And it is known to seamlessly work with POP, IMAP, and SMTP incoming and outgoing servers as well.
Once you configure your G-mail according you can access incoming messages and also send mail using any email program like outlook express.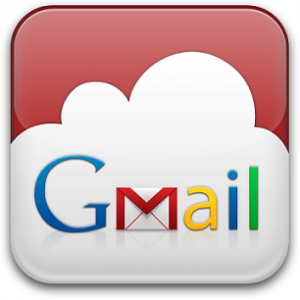 If you want to know how to configure your mail server for Gmail, follow closely the guide below. Or If Alternative, You can buy Gmail Quick Source Guide from Amazon (Price is only $4.12) that include step by step instruction to help users to learn all the gmail features like Creating Filters, Labels, Desktop notifications and much more.
GMAIL POP Mail Server Configuration
For the configuration of the Incoming Mail Server or POP3 that requires SSL, be sure to type in pop.gmail.com. Where it says Use SSL, select Yes. Use port 995 for this purpose.
For the Outgoing Mail Server settings or SMTP that requires TLS or SSL, type smtp.gmail.com. When it asks if you'll use authentication, select Yes. The port used for TLS/STATTLS is 587. For SSS, the port number should be 465.
The Server Timeouts setting should be more than one minute. Five minutes is the best choice.
For Full Name or Display Name, simply type in your name or your business name for that matter.
For Account Name or User Name, type in your full email address. Make sure to add @gmail.com at the end. It may also follow the format username@yourdomain.com, depending on which mail you want to configure.
For password, just type in the password that you're using to access your Gmail messages.
Gmail IMAP Mail Server Settings :-
If you need to set-up Gmail for an IMAP mail server, simply follow the steps below.
For the incoming mail server or IMAP that requires SSL, type in imap.gmail.com. Use port 993 and select Yes for the Requires SSL setting.
For the outgoing mail server SMTP that requires TLS, type in

smtp.gmail.com

. For port, you can use either 587 or 465. Select Yes for both the Requires SSL and Requires authentication settings. If there is any other setting required, use the same ones you supplied for the incoming mail server.
For Full Name or Display name, simply add in your name or business name.
For Account Name or User Name, type in your complete Gmail address. It should include @gmail.com at the end. If you are a Google Apps user, the format to use is username@yourdomain.com.
The Email Address is the same as your full Gmail address. It should also be typed in full like instructed above.
For Password, simply type in the password that you're using to access your Gmail account.
These are the settings needed to access your Gmail account using a POP3, IMAP, or SMTP servers. These are going to be helpful if you would like to set MS Outlook, Thunderbird, Zimbra or a similar mail server to work with your Gmail account. Just supply the information as accurately as indicated above to make sure that all settings will work. Once all the settings are in, try to send an email to yourself to see if it works. If you're able to send and receive mail without any errors, then you have done everything correctly.
Although care has been taken while preparing this tutorial but If you still feel any of these Gmail Settings don't work then you can share your experience by commenting here.