Kik is a cool app where users can send instant messages, share media, and browse the internet. It is a mobile application that works on iOS, Windows Phone, Android, Symbian, and the BlackBerry operating systems. You can also download kik messenger for your Windows or Mac computer and same we already covered.
If You want to date or chat someone living in your city then you should checkout Fubar. It is leading Social Site with over 7 million registered members.
Being free of charge, new users may join the network and connect with friends or strangers at any time. Kik is indeed a great place for meeting new people and for building a friend network. All you need is to share your KIK messenger username and people will be able to contact you from all over.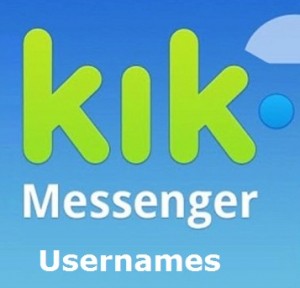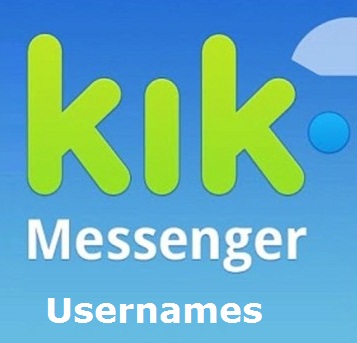 Since your Kik usernames is intended for sharing, it is very important that you pick the one perfect for you. Choose a username that will describe your personality the most. If possible, settle for a name that will give other users a good hint of what kind of person you really are.
How to create ideal Kik messenger username for Guys and Female
We've develop five rules that will help you to pick up awesome username.
1.)   Make it short and sweet
Whether you're a gal or a guy, a username that is short and easy to remember is your best bet. For example, ladyboy123 is a whole lot better than mahrdigrahzz829. While the latter looks fun and interesting, you won't likely get a lot of new friends with it. Pass that name around and many users will get confused typing it.
2.)   Use common words:
Many Kik members search for users that they want to connect with. So if your username incorporates everyday words like pretty, nice, gay, cute and similar ones, you will get found easily. And you'll gain all the friends and contacts that you want. Look for an adjective that will describe you best. Then try to mix that up with your name.
3.)   Do not use your full name:
To make things light and casual, do not divulge your full name through your user name. You can always opt to give that information later on, and only to a handful of your new friends – never to complete strangers. Also, not using your full name in Kik is a good way to add some mystery to your personality.
4.)   Consider very well the use of underscores, numbers, and other characters:
Like any messaging service, a unique username is necessary in Kik. And the only way for you to use the name that you desire is to use symbols and numbers to go along with it. However, you have to strategically place them to your username so they won't create confusion. Also, using a single number several times, like prettygirl777 is better than prettygirl826. While the numbers 826 may mean a lot to you, it may be difficult to remember for people who don't know you at all.
5.)   Don't overuse Special Characters:
Many time it is good idea to use some special characters as your username but If you want your name easily searchable then you shouldn't use commonly used chars like #, $, @, % and KIK won't allow you. Many time we think to take unique name to attract others, Its indeed good practice but It may possible that none of your friend finds you when you've used such kind of chars. For example, if your name is Roger Iller and you think to pick R@ger!||er. Don't you think it's awkward username that nobody even read in first glance. So try to make it simple, catchy and readable.
Thanks for reading our tips and hopping that you'll consider that at the time of selecting user names for KIK Messenger. It is also good idea to share your username by commenting here, so that others can understand what they should select and which is in trend.