Apple's mobile platform is vast, and a part of it can compose your best tools for streamlining your business. From note-taking to email and productivity, there are iOS apps to increase your workplace efficiency by miles.
As the experts from LightspeedHQ, a tech provider company, say – technology can help you tackle all parts of your workflow, from managing inventory to customer relations, and everything in between.
Deciding which of the hundreds of business apps to use can be a headache. Going for too many does the opposite of your desired effect by complicating the workflow. The choice is up to you and the type of business you run. Today, however, we'll give some useful examples for general business management.
Organization – HotSchedules
Managing shifts and schedules between managers and employees can be a challenge, especially if you have a large team.
Here, our preferred application is HotSchedules. It allows managers to set shifts and leaves the freedom of swapping them to the employees.
For managers, the app provides significant time saving – all they need to do is publish a shift pattern. Workers seeking more hours can claim extra shifts, and those looking to reduce hours can do so.
For employees, it stands as a valuable source for managing work-life balance. The app offers both flexibility and insight into their working habits. Of course, as people use it, the process can get messy. Still, monitoring the events from a single interface and accepting and denying changes is much easier than doing so in real life.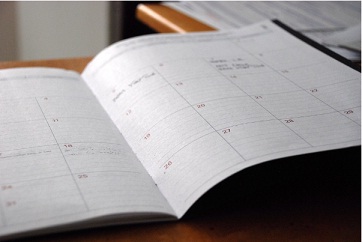 Project Management – Wirke
Starting a new project is another common area of struggle for managers. Wirke is our favorite project management app because it becomes much more intuitive and easier to start new tasks using this program.
Wirke is a stand-alone, multi-functional service. It includes planning and team collaboration, as well as communication with managers and team leads. You don't need any add ons – create an account, manage workflow, and share reports using the app.
Wirke is packed with useful features and tools to ease your role in project management.
You'll get messages through the inbox, access to all data related to the project, share functions, time tracking, access to dashboards, and performance stats that can be shared with others.
Accounting – Freshbooks
Many pieces of software designed specifically for accounting cost a lot of money, but with Freshbook, accounting is easier and a less expensive option.
This full-featured accounting app integrates with the cloud, allowing you to record and track expenses and profits of your business. To get it, all you need is a Freshbooks subscription.
The interface is intuitive and straightforward, operating across various iOS devices. It enables you to set up billing schedules for recurring payments.
Freshbook also features an invoice-to-payment functionality, helping you handle charging and paying with ease. You can settle accounts with a variety of payment methods in multiple currencies.
Finally, the app is excellent for managing taxation. The app provides features that filter your records and generate tax reports and summaries.
These features are, but the tip of the iceberg – Freshbooks also features many advanced functions for full accounting management through a single interface.
Remote Management – Salesforce
There are many situations where you can't be there and see the new project unravel before your eyes. Maybe you have to travel abroad, or don't like looking over your employees' shoulders while they perform their duties.
Salesforce is good for managers on the go, allowing you to stay productive outside the office. The service includes various data tools, a communication platform, a journal organization, and features covering the business process.
You get to access all these from all your iOS devices. All you need to do is enable contextual notifications to stay up to speed. Then use the Chatter tool to instruct your employees about further courses of action.
Moreover, your employees can notify you on the go. You get to enter conference calls, update business opportunities, and even complete sales tasks.
Have your staff download the app and don't anxiously imagine worst-case scenarios each time you have to leave the office. By using this app, you can be away from work, but you'll still be reachable in case an issue arises.
The Bottom Line
Why not use mobile apps to improve your business, productivity, and effectiveness? With these programs and many others, you'll start using your devices to their fullest potential. By integrating new technology into your company, it will lead to a more efficient business and better resource management.
Apple's mobile platform is vast, and a part of it can compose your best tools for streamlining your business. From note-taking to email and productivity and even filing taxes, there are iOS apps to increase your workplace efficiency by miles.