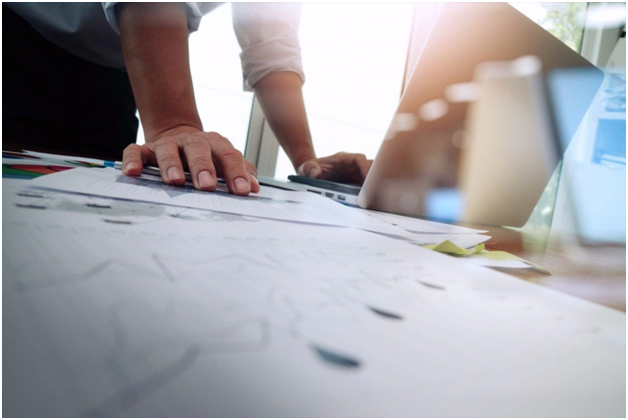 In a world of changing customer demand for financial services, delivering a product on time with increased governance and transparency ensures faster time-to-market and improved customer experience. Increased complexity and regulatory burden make managing the development of these products challenging. Trying to keep centralized control, real-time visibility, and projects on track amidst a change of scope, resource constraints, and unanticipated delays are no easy tasks. As a project manager, you spend so much time collecting and reporting on status and managing documentation. You have little time to properly manage the schedule, align resources, and identify and mitigate risks. That's where professional software development services come in. Smart products, embedded software, and other solutions are now actively introduced to modern businesses to help them digitize their product management process and boost innovation. Not only do these solutions help with the digitization, but also automate essential processes. They provide repeatable and auditable product development and integrated project and document management.
If you're also looking to give your business a boost and make use of innovative project management tools, it's about time you started looking for a reliable company that can develop project management software specifically tailored to your business needs. There are also other industrial automation solutions you might avail yourself of to take your business to the next level.
Digital Common Platforms
State-of-the-art technologies and IoT-powered tools can help you quickly streamline your business processes and boost the success of your projects. Through dedicated common platforms, the updated status of any project deliverable is immediately reflected in a project plan. This can be called 'invisible governance,' because you can execute your project and improve collaboration without encumbering those doing the work. With real-time project information collected automatically, you no longer need to collect the status from each team member. Thus, you can focus on true project management activities, evaluate progress, identify and reduce operational risks, align and assign resources to maintain or accelerate schedules whether you're following an agile or waterfall methodology.
Dynamic Dashboards
Another innovative solution that can help you speed up product development and other processes is dynamic dashboards. With the help of these tools, you can view accurate project data, keep track of your progress, spot problems and detect potential issues on a timely manner, and drill down to view and verify your deliverables. When you consider product changes, you can see the potential impact on scope, schedule, or resources before deciding to implement. As a project team member, you can spend less time reporting on status and attending meetings and more time driving more customer-centric innovation.
With personalized real-time dashboards, track all the assigned tasks and issues, stay on top of your workload, view priorities and due dates, and provide a deliverable status to eliminate search time. With dynamic solutions, you can access your work directly from the dashboard and have everything you need before your eyes. You can track your own tasks, including key dates, dependencies, as well as the tasks and responsibilities of other people you're collaborating with. The solution also provides comprehensive document management and document generation. In addition, directly work with documents from within your familiar applications.
Takeaways
If you find a reliable partner that possesses enough skills and experience in digitizing product development and management processes, the odds are good you will be able to considerably improve your business operations, boost profits, and expand your markets. Companies that specialize in developing and implementing digital product management solutions offer a holistic approach to product, project, and document management, thus enabling you to deliver enterprise-wide transformational values. With real-time visibility across your entire project and improved efficiency, you can reduce your time-to-market and free up time for client-oriented innovation.