Granted, not every app is created equal. While some apps are worth every cent shelled out on them, others are not worth even a second look.
But, the challenge for many iPhone users is, there are truly several world class apps on the market – how are you going choose? How do you know you are paying for the top-of-the-class app?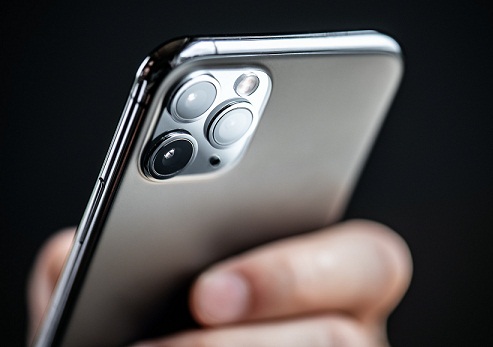 It is precisely because of this question we set out to compile a list of the top iOS apps for 2020 so you don't have to go through the hassle yourself.
Ready to check out our top iOS apps?
Spectra Camera
Awarded the iPhone App of the Year for 2019, this AI photography app uses machine learning tech to snap simulated long-exposure photos on your iPhone.
For photography bluffs, this app is a most have, though not free. With the app you can snap and create stunning photos. You see, before Spectra Camera came out, photographers can simulate the long-exposure effect only if they are using a DSLR or mirrorless camera.
Using iPhone 11 or iPhone 11 Pro? No worries, Spectra Camera also supports the ultrawide camera for your model.
TikTok
Last year, TikTok took the social media scene by storm. Though, TikTok was released since 2016, but the social video app became very popular. By November 2019, it has already surpassed the 1.6 billion download mark worldwide on both App Store and Google Play store.
TikTok allows users to watch people lip-syncing or dancing to songs or to create a video of yourself doing same. Interestingly, the app is only behind Facebook Messenger and WhatsApp as the most downloaded non-gaming app surpassing the main Facebook app and Instagram.
According to some reports, the app was downloaded more than 600 million times in 2019 alone.
Facebook Messenger
While Facebook has taken a hit in recent times, its texting and chatting app Facebook Messenger appears to be going strong with iPhone users and it is not hard to see why.
iPhone's native messaging app, iMessage is limited on so many levels which makes the FB Messenger appealing. For one, the Facebook Messenger is cross-platform which means you can chat with any user regardless of the type of device they are using.
Plus, there are other cool features that makes the app worth using. For instance, you can audio call or video chat another user, use fun AR masks and stickers or even send money to someone all from the same app. And by the way, you can do all these and more for free.
Unibet App
Designed for the sports loving fans who also like to wager on their favorite players and teams. This sports app from Unibet one of the most popular online sports speculation operators, is developed for the savvy gamer.
Whether you are on the go with no access to a TV to watch your team play or you simply want to quickly place a bet, the app provides you all of that and more.
Users can stream over 40,000 live sporting events a year from the app, enjoy fantastic, mouthwatering odds, and choose from a wide range of in-Play sports-markets.
Duolingo
Duolingo is hands down the most popular-language learning app in the world. According to the developers, the app has been downloaded more than 300 million times making it a clear favorite among language-learning users the world over.
The app makes language learning fun. Users earn points when they answer questions correctly and are moved to the next level after completing a task. Users also get instant feedback on their progress while lessons are personalized to suit each person's learning style.