ATT FamilyMap App Review: Are you wondering where your teenage daughter is right at this moment? Would you like to know why your husband is running late and where he is right now? Are you concerned about your school boy and would like to know if he's on his way home? Well, all these questions will be easily answered through the FamilyMap, a mobile tool that helps you locate mobile phones at any time.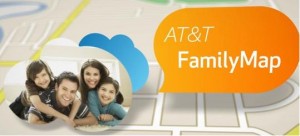 What is AT&T FamilyMap ?
It is a mobile phone tracking application that uses the same technology utilized by the police and phone companies in searching for the location of a certain person. Now, you may have it on your phone to track family members or relatives included in your billing group. This app can accurately search for their position using their mobile devices. A text message will also be be sent informing you they have reached a certain location. What's more, this phone tracking system may also be used to locate a stolen or lost phone.
How does ATT FamilyMap work?
It operates using the web, the wireless, and the GPS technologies. However, this app is not exclusive to GPS phones alone. It is designed to work with almost all kinds of devices obtained from AT&T, including their basic phones. The app can easily be installed on an Android, a Windows Phone, a BlackBerry, the iPhone, and the iPad. The app is designed to use a web-based interface, which means it can be managed using a web browser.
Below are some best features that you'll get :-
It showcase location with interactive map.
You can setup list of landmarks and view them within the app.
Send your family members location by email, voice call or text message.
At the same time it keeps you private by securing your information.
It works with any At&t phone and service plans.
How to get Att Family Map app?
Unfortunately for some, this app is not a free service. It is also exclusive for AT&T wireless service customers. Those who would like to avail of it has to pay $9.99 each month for two billing group members and $14.99 for five members. However, a 30-day trial period is currently available. Simply download the app and active your free trial to test the service. Once the trial period has expired, you have the option to continue using it by availing any of the two plans listed above.
Related post that might be interested :-
General Info and some facts about App :-
To use the app, users would have to log in to the FamilyMap system. What they'll see is a web-based map of their current location. The map is on a top view by default, and can be zoomed in to see the roads and the aerial shot of the vicinity. However, a bird's eye view and a side-angle perspective of the map are available as well. There are buttons to help you locate yourself on the map, as well as the people within your billing group. Technically, it is an easy-to-use, safe, and a legal person tracker software installed on your mobile phone. You may use it anywhere you go, provided that there is a strong AT&T signal on your device.
But since AT&T's Secure Family app now supports other wireless carriers such as Cricket wireless, Verizon, T-Mobile, and Sprint, you can get a bundle for TV, internet, and phone for a significantly cheaper price. Browse through this comprehensive list for more information.
Official Site : http://www.att.com/familymap or you can get that from iTunes app store.